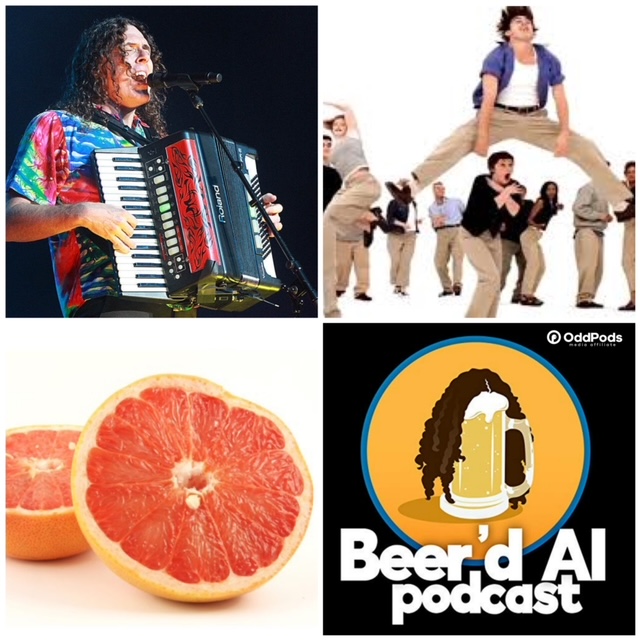 Throw out the pizza and beer! NOOOOO! It's "Grapefruit Diet" time! Gettin' tired of my big fat rear. We're discussing this track from 1999 today... Because... Well, why not? We discuss deviled ham, the difference between a rocket and a missile, the swing revival of the 1990s, and so much more. What are you waiting for? Listen!
John has On Top of the Front Porch from Lanahu Ales AND With Pulp from Pinthouse Pizza. Lauren has Sawa Yuzu from Japas Cervejaria. Cheers!
Beer'd Al is an affiliate of the OddPods Media Network.
OddPods promo: Super Media Bros.