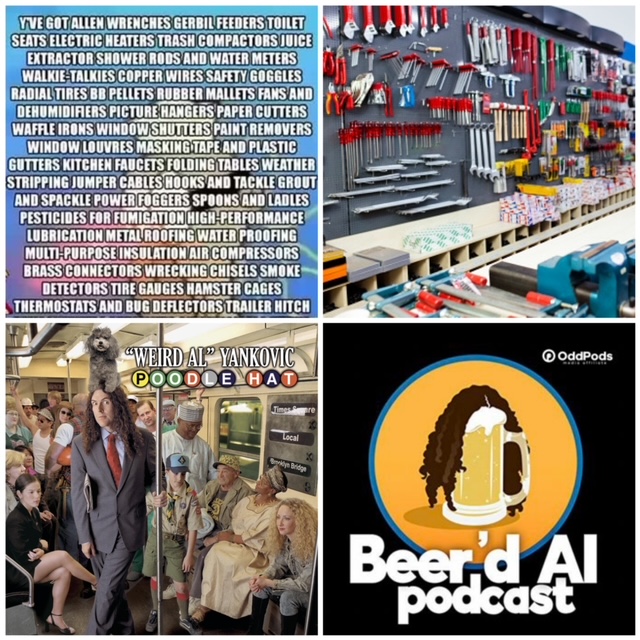 Welcome to 2022! We're kicking off the new year with a discussion of "Hardware Store" from 2003's Poodle Hat. This is an EPIC song, with some EPIC conversation! We talk hardware stores, breakfast foods, Lauren's fantasy dinner party, and so much more. This is the Carey siblings at their finest.
John has Peanut Butter & Jelly Barrel-Aged from Framinghammer AND Wrench NEIPA from Industrial Arts Brewing. Lauren has Juicy Bits from WeldWerks Brewing Co. AND Power Hour from Ology Brewing Co (in collab with Southern Swells Brewing). Cheers!
Beer'd Al is a part of the OddPods Media Network.
Promo for Super Media Bros.