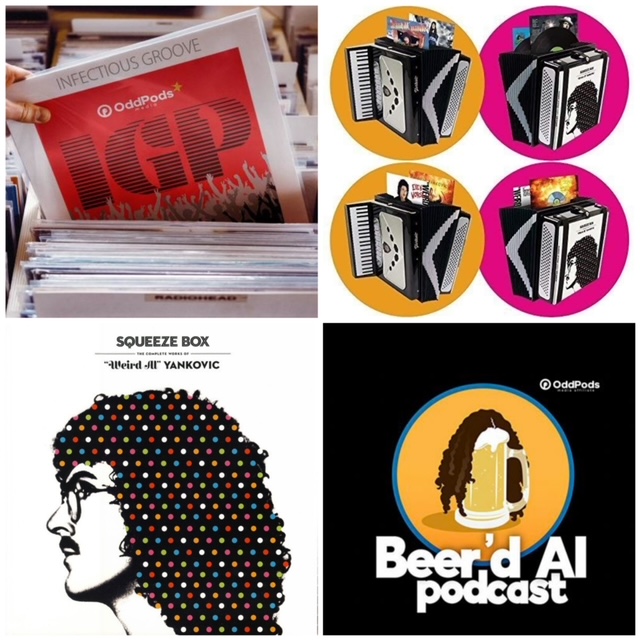 This is important! This means something! Lauren is joined (again) by Russ from the Infectious Groove Podcast to discuss something HUGE. We're talking about the "Weird Al" vinyl box set Squeeze Box. How can we talk about such a comprehensive box set in an hour? Is it possible? Listen and find out!
We're excited to have a fellow OddPod on the show this week! Huzzah!
Watch Russ talk about this box set on YouTube! https://www.youtube.com/watch?v=JarQQaC24cw&t=3s
Check out Infectious Groove! https://www.infectiousgroovepodcast.com/
Beer'd Al is an affiliate of the OddPods Media Network. OddPods promo for 500 Section Lounge.